Homeless Shelter
The Homeless Shelter (also referred to as Phase I or Way Station I) is open to anyone needing a warm and safe place to stay. The shelter is open for check-in beginning at 5:30pm, and is open 24 hours a day, 7 days a week, 365 days a year.
It costs only 25 dollars a day to provide one individual with a safe shelter, hot showers, and a meal for one night. This is substantially less than what it costs a community when homeless individuals stay on the streets.
Supportive Housing for Families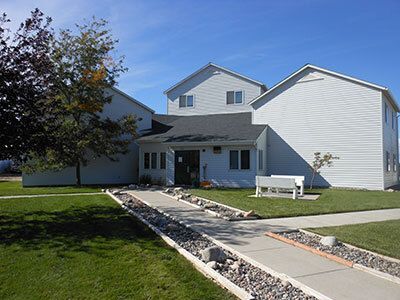 For families who are actively involved with the Department of Family Services (DFS), we offer a 6-unit apartment building to help reunite families. Officially titled Permanent Supportive Housing for Families (also referred to as Phase II or Way Station II), this supportive program allows families to work cooperatively with DFS and CCS to build skills and work towards self-sufficiency. 
These apartments provide struggling families with very low rent apartments and a strong supportive environment in which they participate in a number of classes and programs to help them make the transition out of homelessness and back into our community.
Requirements include timely rental payments, participation in case management, participation in grounds and building maintenance.
Residents in our Transitional Housing apartments are offered:
Money management
Budgeting
Consumer education
Parenting skills
Interpersonal skill-building
Educational advancement
Job attainment skills
Nutrition and cooking skills
Help with necessary referrals
Supportive Housing for Individuals with Mental Health Disabilities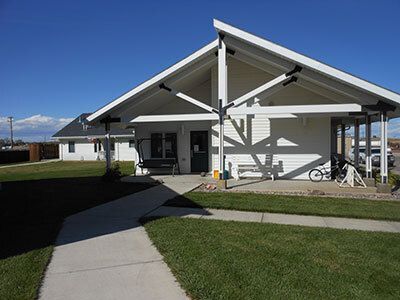 Individuals with a mental health disability who have experienced chronic homelessness can find the support they need in our supportive, 8-unit apartment building. Permanent Supportive Housing for Individuals (also referred to as Phase III or Way Station III) allows people with a history of homelessness and mental health issues the opportunity to live independently while receiving the support they need to thrive. 
According to the National Alliance for Mental Illness, 15% of men and 30% of women booked into jails each year have a severe mental illness. Oftentimes, these people are not receiving the services they need to be successful in life. It also creates an undue burden on police departments and hospital emergency rooms. Our supportive housing takes these individuals off the streets, provides them with a case manager to help them reach goals, and refer them to correct medical treatment. In many cases our residents are able to stabilize themselves, obtain employment and work on their interactions with others to become a successful member of society.
Our residents each have their own apartment, with access to a shared living space, internet, gardening beds, and can even have their own pets to help them in their efforts.