Food Pantry
The Food Pantry offers supplemental grocery assistance to households in need. Typically the Food Pantry serves around 400 households each month! Utilizing the Food Pantry allows households to fill in their nutritional gaps with a wide variety of food available. Food for the Food Pantry comes from the Wyoming Food Bank of the Rockies, the Feeding America program that local grocery stores participate in, and donations from our community members. 
The Food Pantry is open Monday - Friday from 10am - 3pm.
Income Guidelines:
| Household Size | Monthly Income Limit |
| --- | --- |
| 1 | $2,147 |
| 2 | $2,903 |
| 3 | $3,360 |
| 4 | $4,417 |
| 5 | $5,173 |
| 6 | $5,930 |
| 7 | $6,687 |
| 8 | $7,443 |
---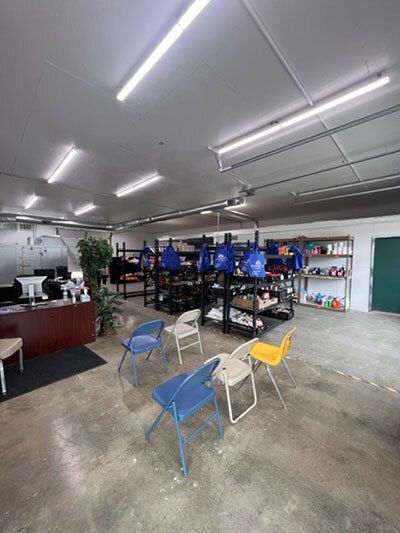 The new Food Pantry opened on June 13th, 2022. It is now located in the building right next door to the main office building and is 9 times bigger than the old food pantry. With the new food pantry being a stand alone building now, we are able to hold so much more food for our clients. We even opened it back up to have clients shop for themselves!
Interested in volunteering in the Food Pantry? Fill out an interest form on our "Volunteer" page!
For meal ideas, check out our Food Pantry Recipe Book!
---
Soup Kitchen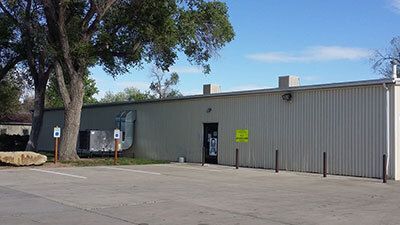 Our Soup Kitchen Programs offers any person a warm, hearty, and nutritious meal. The Soup Kitchen is open 364 days of the year- 4th of July is our only day off! The Soup Kitchen provides individuals and families a safe and relaxed atmosphere to enjoy a meal together.
Our Soup Kitchen program provides homemade and nutritious meals to everyone who comes through the doors. This program feeds the young and old alike and ensures that the vulnerable members of our community are nourished.
Every person who enters our Soup Kitchen will be treated with dignity and respect. There are no qualifications in order to use our Soup Kitchen, we are free and open to the public!